Hi everyone! I'm Shigeru Wakashiro, in charge of planning and development for PENTAX digital SLR cameras.
I'd like to talk about new features in the PENTAX K-3 Mark III that are designed to accommodate older lenses.
It's widely known that today's lenses deliver outstanding optical performance, even at open aperture. In the days of film-format, manual-focus SLRs, however, there was a wide variety of lenses: some varied greatly in optical performance from open aperture to closed-down aperture; others provided very distinctive visual expressions. From its introduction in 1975, the PENTAX K mount was adopted by many lens manufacturers because PENTAX made its specifications public from the beginning. This made it possible for users to enjoy a wide variety of lenses over the years. One of the most appealing features of new PENTAX cameras is their ability to use older K-mount lenses without requiring an adapter.
With the new PENTAX K-3 Mark III, we further improved this feature, to provide more benefits to older-lens users.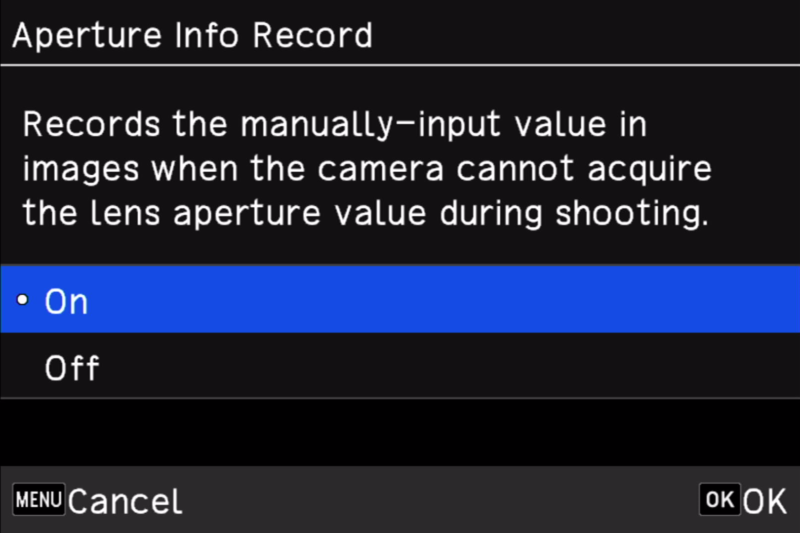 When you mount an older lens and turn the power switch on, the PENTAX K-3 Mark III displays the focal-length selection menu. This is done for two reasons: to save the selected focal length on captured images as EXIF data, and to take advantage of the camera's advanced SR (Shake Reduction) system. While past models only allowed the choice of preprogrammed focal lengths, the PENTAX K-3 Mark III not only allows you to set the desired focal length, but also to select a previously selected focal length from the history log. In addition, once you select a focal length on the menu screen, the camera carries it over to the next shooting session, eliminating the need to reset the focal length. It even lets you set the desired aperture value using one of the electronic dials, and save it on captured images as EXIF data.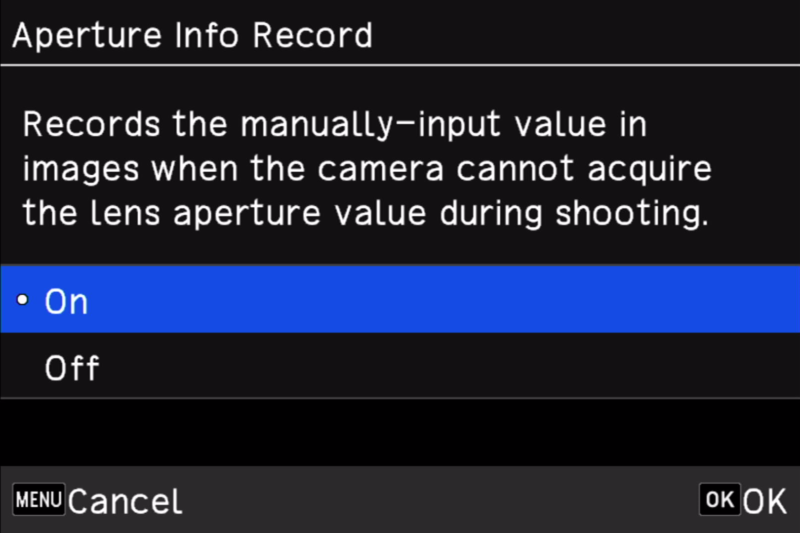 When using some older lenses, such as M-series lenses or A-series lenses with a lens aperture ring, previous models provided automatic exposure setting with closed-down metering, made possible by pressing the Green button in the manual-exposure mode. Designed to automatically perform closed-down metering at the moment of shutter release, the PENTAX K-3 Mark III also provides automatic exposure setting in the Av and TAv modes while the photographer sets the desired aperture using the lens aperture ring. During Live View photography, it also makes real-aperture metering for the aperture set on the lens aperture ring.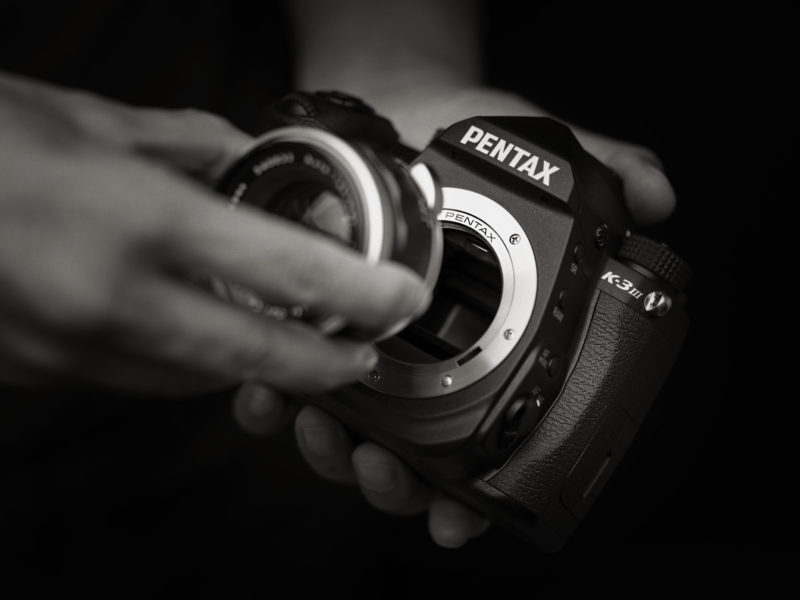 Lens-interchangeable cameras provide the benefit of combining newer imaging devices with older ones. I believe that users will enjoy the personalized style and creative freedom delivered by an imaging system integrating the newest digital SLR cameras with classic lenses.
There are photographers who enjoy photography by using old-fashioned film-format SLR cameras inherited from their family; there are others who started in photography in college, purchasing film-format SLRs with their hard-won money. Among those who have loved photography over the years, many still treasure their older cameras and lenses. I hope that they will take their older lenses out of storage, mount them on the latest digital SLR camera, and experience the fun of photography with those lenses. We at PENTAX regard these kinds of user experiences a very valuable asset. It's a great pleasure for us that the new PENTAX K-3 Mark III can help photographers relive their memories of yesteryear, with the advantages of this completely modern camera.
For more information about K-3 Mark III see here